Cook's Country subscription - Save up to 33%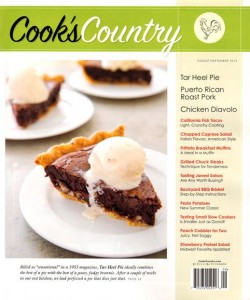 Cook's Country Magazine is a must-have cooking resource for anyone looking for helpful kitchen equipment reviews, entertaining taste tests and, of course, great recipes for the dinner table.
Each issue of the bi-monthly magazine is filled with such recipes that help anyone to create country style food in a convenient way. Six issues each year are jam-packed with invaluable advice and resources.
Cook's Country also provides easy recipes for healthy, wholesome meals alongside tips and advice on helpful techniques for in the kitchen.
Issues per year:
Publishing frequency:
First published:
Publisher:

↓ Don't miss out on a chance to save up to 33% on a Cook's Country subscription. ↓

include('rand-text.php'); ?> Cook's Country

Looking for another food magazine? See our Top 10 List or view all current deals.