Prevention Magazine subscription - Save up to 53%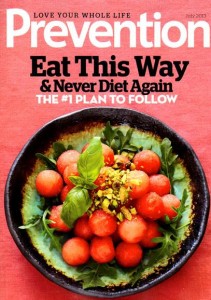 Prevention Magazine is a diverse publication that covers a wide variety of subjects all focused on helping readers learn how to live a healthy lifestyle.
Each issue of this monthly magazine includes features, tips and advice centering around food, nutrition, cooking and more.
Published since 1950, Prevention has been helping readers manage their health and better their lifestyle for decades.
Issues per year: 12
Publishing frequency: Monthly
First published: 1950
Publisher: Rodale, Inc.

↓ Don't miss out on a chance to save up to 53% on a Prevention Magazine subscription. ↓

include('rand-text.php'); ?> Prevention Magazine

Looking for another food magazine? See our Top 10 List or view all current deals.