Wine Spectator subscription - Save up to 44%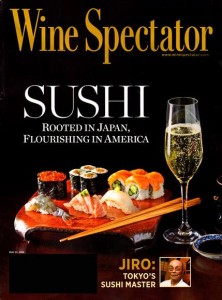 The American public has a huge demand for quality wine-related content, and Wine Spectator Magazine does an excellent job filling that demand.
If you are a wine enthusiast or interesting in learning about the wine industry, this monthly magazine could be right for you. Well-known wine experts offer up high-quality features to readers 15 times per year.
Wine Spectator can help you gain the knowledge necessary to identify that perfect bottle of wine for every dish and every occasion.
Issues per year: 15
Publishing frequency: Monthly
First published: 1976
Publisher: Shanken Communications

↓ Don't miss out on a chance to save up to 44% on a Wine Spectator subscription. ↓

include('rand-text.php'); ?> Wine Spectator

Looking for another food magazine? See our Top 10 List or view all current deals.