Weight Watchers Magazine subscription - Save up to 58%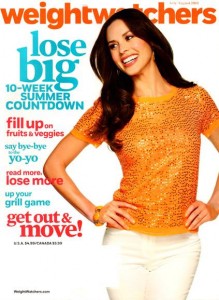 Weight Watchers Magazine is, not surprisingly, a top publication for those looking to either lose weight or keep off the weight they already lost.
With six issues each calendar year, this bi-monthly magazine offers up quick, easy, healthy recipes, advice on how to eat smart and other tips on getting in shape and leading a healthy lifestyle.
For those looking to shed some weight through food, diet and lifestyle changes, Weight Watchers Magazine can be a helpful resource and useful tool.
Issues per year: 6
Publishing frequency: Bi-monthly
First published: 1968
Publisher: Weight Watchers

↓ Don't miss out on a chance to save up to 58% on a Weight Watchers Magazine subscription. ↓

Deals on Subscriptions for Food & Cooking Magazines: Weight Watchers Magazine

Looking for another food magazine? See our Top 10 List or view all current deals.