Food Network Magazine subscription - Save up to 30%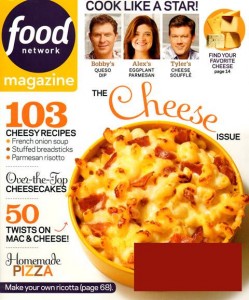 Food Network Magazine brings you the same entertainment and recipes as the popular television network.
In this monthly magazine you get in-depth, behind-the-scenes peeks into the world of celebrity chefs and their shows. Each issue also delivers recipes and feature articles on new products and kitchen tools.
Food Network magazine is published 10 times a year, and strives to teach and empower readers in each and every issue by passing on the expertise of the featured chefs.
Issues per year: 10
Publishing frequency: Monthly
First published: 2008
Publisher: Hearst Corporation

↓ Don't miss out on a chance to save up to 30% on a Food Network Magazine subscription. ↓

include('rand-text.php'); ?> Food Network Magazine

Looking for another food magazine? See our Top 10 List or view all current deals.