Saveur subscription - Save up to 56%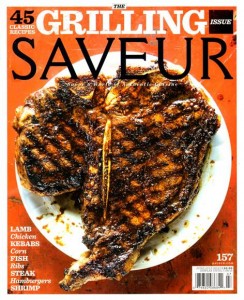 Saveur Magazine is a leading food and wine magazine providing coverage of various cuisines from all around the world.
Those who are interested in preparing tasty, unique, artful food are not likely to be disappointed. Adventurous eaters take note – this monthly publication (nine issues per calendar year) explores wide-ranging food and wine topics in great detail each and every issue.
Saveur is also well known for its top-notch photography featuring authentic meals from all corners of the Earth.
Issues per year: 9
Publishing frequency: Monthly
First published: 1994
Publisher: Bonnier

↓ Don't miss out on a chance to save up to 56% on a Saveur subscription. ↓

include('rand-text.php'); ?> Saveur

Looking for another food magazine? See our Top 10 List or view all current deals.