Food and Wine subscription - Save up to 67%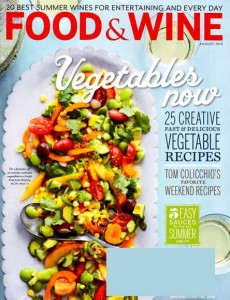 Food and Wine had been a leading guide for food and wine enthusiasts everywhere for more than 35 years now.
This monthly publication offers 12 jam-packed issues each calendar year focusing on the latest trends in fine dining and wine – and all with a unique, global perspective,
With informative recipes, wine-related advice and fine dining tips, Food and Wine leaves little to be desired for experts and novices alike. Readers of all levels can find affordable ways to add flavor to their dining with little effort.
Issues per year: 12
Publishing frequency: Monthly
First published: 1978
Publisher: American Express Publishing

↓ Don't miss out on a chance to save up to 67% on a Food and Wine subscription. ↓

include('rand-text.php'); ?> Food and Wine

Looking for another food magazine? See our Top 10 List or view all current deals.