Intermezzo subscription - Save up to 21%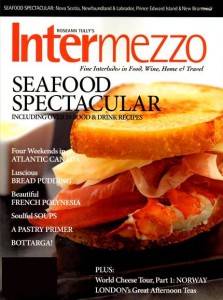 Intermezzo Magazine is a leading food magazine known for delivering information about food types that come from all over the world.
This bi-monthly publication features articles about wines, spirits, food, kitchen, leisure, wellness, and more. The main objective of this magazine is to assist readers in finding the best food destinations in the world.
The expert writers at Intermezzo Magazine play an important role behind the popularity of this magazine, as well. It is a trusted resource in the food and wine universe.
Issues per year: 6
Publishing frequency: Bi-monthly
First published: Unknown
Publisher: T.F. Associates, Inc.

↓ Don't miss out on a chance to save up to 21% on a Intermezzo subscription. ↓

include('rand-text.php'); ?> Intermezzo

Looking for another food magazine? See our Top 10 List or view all current deals.