Martha Stewart Living subscription - Save up to 53%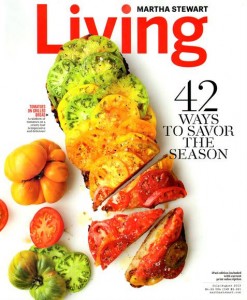 Martha Stewart Living Magazine has become a resource for style, entertaining, gardening, creating, and cooking since first being published back in 1990.
The magazine approaches the DIY mentality but with an eye to quality and high style. The recipes focus on making food from scratch, sometimes even starting at planting the seed in a garden!
The photography in Martha Stewart Living is beautifully done and will give the reader inspiration to make their everyday life beautiful.
Issues per year: 12
Publishing frequency: Monthly
First published: 1990
Publisher: Martha Stewart Living

↓ Don't miss out on a chance to save up to 53% on a Martha Stewart Living subscription. ↓

Food & Cooking Magazine Subscription Deals: Martha Stewart Living

Looking for another food magazine? See our Top 10 List or view all current deals.