Cookbook Digest subscription - Save up to 25%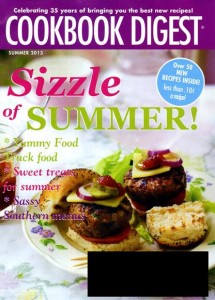 Are you struggling to find the perfect recipes to add some flavor to everyday meals? Cookbook Digest might be the magazine for you.
This tri-monthly publication has recipes for everyone – prepared by professionals but affordable and simple at the same time.
Each issue of Cookbook Digest offers up practical tips to enhance cooking skills, in-depth cooking instructions, and advice on other cooking-related products trending in the market.
Issues per year: 4
Publishing frequency: Tri-monthly
First published: Unknown
Publisher: Grass Roots Publishing Co.

↓ Don't miss out on a chance to save up to 25% on a Cookbook Digest subscription. ↓

include('rand-text.php'); ?> Cookbook Digest

Looking for another food magazine? See our Top 10 List or view all current deals.