Wine Enthusiast subscription - Save up to 62%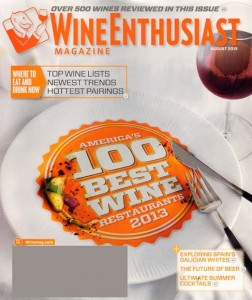 Wine Enthusiast Magazine is among the most popular magazines in the world of wine and fine dining.
This monthly publication includes a wide variety of information related to wine, gourmet food, spirit and famous destinations for wine. Each issue offers up travel destinations, pairing suggestions, serving recommendations and more.
Enhance your knowledge about the wine industry and learn about its production process as well. Wine Enthusiast was first published more than 25 years ago and has achieved high acclaim through those years.
Issues per year: 13
Publishing frequency: Monthly
First published: 1988
Publisher: Wine Enthusiast Companies

↓ Don't miss out on a chance to save up to 62% on a Wine Enthusiast subscription. ↓

include('rand-text.php'); ?> Wine Enthusiast

Looking for another food magazine? See our Top 10 List or view all current deals.