Southern Living Magazine subscription - Save up to 73%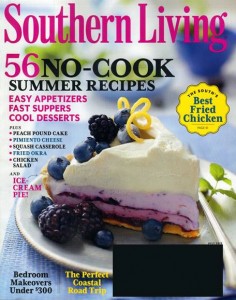 Southern Living Magazine is a leading magazine for people who are looking to learn about southern culture – including food and cooking.
Every issue of the this monthly publication (13 issues per year) offers up authentic Southern recipes, cooking tips, and advice on the latest and greatest trends.
Southern Living is also a lifestyle magazine that supplements its food and cooking content with features on gardening, culture, travel and more.
Issues per year: 13
Publishing frequency: Monthly
First published: 1966
Publisher: Time Inc.

↓ Don't miss out on a chance to save up to 73% on a Southern Living Magazine subscription. ↓

Food Magazine Subscription Discounts: Southern Living Magazine

Looking for another food magazine? See our Top 10 List or view all current deals.